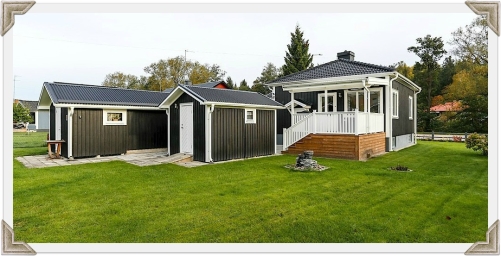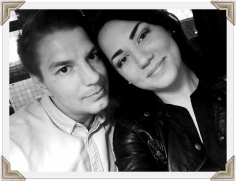 Welcome to SE*Entourage's NFO!
What does entourage mean?
You know that group of people - friends, assistants, bodyguards - that are always surrounding you everywhere you go? That's your entourage! Entourage comes from the french word "entourer" meaning "to surround/the people who surround someone".

My name is Mikaela Petersson and I live in a house together with my boyfriend Daniel, our dog and three cats in a small town named Köping. It is located in the middle of Sweden, not far awar from Stockholm. It is around 1,5 hour drive by car.

We are a small cattery with at most 1-2 litters a year. We bought our first breeding female from Inger Nilsson, S*Harley Honey's. A fantastic tortie female with lots of nice qualities and a super nice temper. She gave us one lovely litter and we kept our second breeding female. Our red princess, Indy.

The breeding is one of our many hobbys, we also spend much time on training. Mostly marshall arts, like Brazilian Jiu-Jitsu, MMA, boxing. The cats is just not a hobby, since we don't have kids yet. The kittens, cats and our dog is our kids. The breeding gives us so much love and happiness. To see new owners of the kittens, be so proud and happy for their new loved family members.

The health and wellbeing is importent for our breeding. But also the cats temper is very important when we are planning a litter. We are working with the standard frequently to apply nice qualities in the breeding. We are trying to match our females with the male, to compensate the weak parts with stronger. "Look, size, coat- and standard qualities" is the main things that builds a beautiful Norwegian forest cat.

All our kittens is sold as indoor cats. Why?...Because I think that cats are living a very dangerous life when they are running around freely outdoors (in the cities) But I have sold cats as outdoor cats too, with the restrictions of not having large trafficked roads around, and the cat must be neutered before they go out. If you want your cat to go outside, you can always walk them by leash or build a catrun on your balcony or patio. We also sell our kittens to other breeders who is passionate for their cats, we always want to be sure that each cat have its space and not become one in the "amount".
Miro - Australian shepherd male 7 y/o
"Uncle miro"